Savings from an Early Home Loan Payoff
Paying off a home mortgage early could be a smart decision for many borrowers. It can save thousands of dollars in interest and gives more opportunity for financial freedom. Homeowners may choose to save the extra money, make investments or put it into retirement plans.
There are several reasons to consider paying off a mortgage early. For instance, the interest saved on a 30-year mortgage for a $120,000 home could easily be $170,000! Without that monthly payment, there would be an increase in monthly cash flow – money that could then be used in an investment or deposited into a savings account. Just the peace of mind that comes from owning a home free and clear – not owing anyone anything is priceless!
If paying off a mortgage early is a goal – continue reading to learn how it can be accomplished.
How to Pay Down Your Mortgage Early

Pay your loan off early with extra payments, bi-weekly payments, or a shorter loan term.

Simply paying a little more towards the principal each month will allow the borrower to pay off the mortgage early. Just paying an additional $100 per month towards the principal of the mortgage reduces the number of months of the payments. A 30 year mortgage (360 months) can be reduced to about 24 years (279 months) – this represents a savings of 6 years! There are several ways to find that extra $100 per month – taking on a part time job, cutting back on eating out, giving up that extra cup of coffee each day, or perhaps some other unique plan. Consider the possibilities; it may be surprising how easily this can be accomplished.
Still think you don't have an extra $100 per month to pay on the principle? Some banks are offering to set up automatic payments. They will take a payment for half of your regular mortgage payment, from your checking account every other week and apply it to the mortgage payment. Because some months have five weeks, in one year, regular bi-weekly payments end up making an extra payment – thirteen payments instead of twelve. For banks that do not have this service, there are third party companies that will process the payment (we don't recommend them - and highlight why in the cautionary notes below). It is better to set this up directly with the bank or do it yourself rather than using a third party service.
Extra payments may also be made by check. "Apply to Principle" would need to be written in the check memo to insure that the extra money is applied to the principle.
TIP: If you have an automated payment set up with your bank, ensure it is set up to pay every two weeks rather than twice per month. If it only pays twice per month you miss out on that extra 13th annual payment.
Some people get significant sales bonuses, cash gifts on their birthday or during the holiday season, or large tax refunds each year. If you can apply these directly to your mortgage you can shave many years off the loan.
Saving Money by Getting Below PMI Requirements
Mortgage companies require PMI (private mortgage insurance) when the borrower does not have 20% or more for a down payment. It is protection for the lender in case the borrower defaults on the loan. So, if a home was purchased with less than a 20% down payment, the bank is probably charging PMI. However, once the borrower owns 20% of the home, this charge could be eliminated. Some borrowers take out a second mortgage to bypass the PMI requirement.
Some banks may automatically charge for PMI until you loan-to-value (LTV) is at 78%, but you can call them when your loan hits 80% to get PMI charges removed.
Homeowners can save money by refinancing to a lower rate, or by converting an adjustable rate mortgage into a fixed rate which remains locked for the life of the loan. If you would make higher payments if forced to, but would otherwise struggle to make the higher payments then it may make sense to opt for a 15-year mortgage rather than a 30-year loan. The shorter duration loan will typically have a lower interest rate & since the loan will be paid off faster you'll spend far less on interest. For your convenience, here are current rates in your local area.
One thing to note about refinancing is there are some fixed costs in setting up a new mortgage even for streamlined refinancing. If you will live in your home for many years then locking in a lower rate makes a lot of sense, but if you plan on moving in the next few years it may not be worth the cost of refinancing unless you needed to get cash out or had another reason to set up the new loan. In cases where a homeowner needs a small sum of money a HELOC may be a superior option to refinancing the entire mortgage.
Losing the Benefits of Interest Deductions
Before deciding to pay off a mortgage early, it would be a good idea to weigh the pros and cons. The interest charged on a loan used to purchase or improve the principal residence can be used as a deduction on taxes in the year that it is paid. Because most of the monthly payments in the early years of a loan are interest, this can really add up. A homeowner in the 28% federal tax bracket could effectively lower their borrowing cost by nearly a third, depending of course, on which state they live in. This subsidy to homeowners is a very popular deduction. However, the benefit would be lost if the mortgage is paid off early.
Make sure if you pay extra it is immediately applied toward the principal of the loan. Some banks charge pre-payment penalties for mortgages which are paid off early. If your bank has a steep pre-payment penalty you still can pay the loan down significantly in advance, but leave a small amount remaining on the loan until you get past the date at which the pre-payment penalty no longer exists.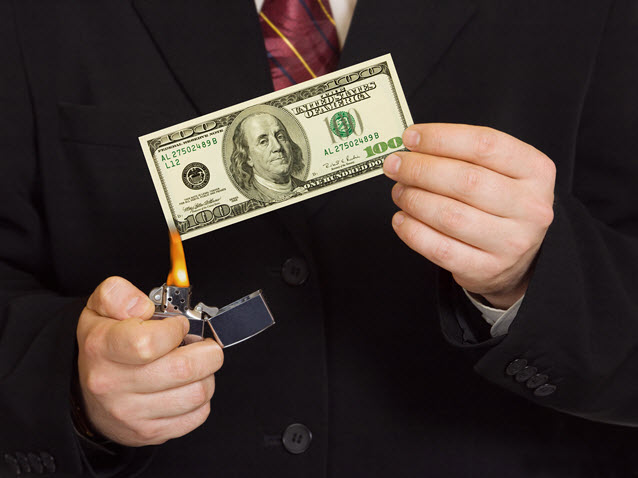 Third Party Bi-weekly Payment Services
For banks that do not have automated payments, there are third party companies that will process the payment. They will charge a start up fee and then a transaction fee for each payment. It is better to set this up directly with the bank or do it yourself rather than using a third party service.
If anything should happen to a third party service (a technical glitch, bankruptcy, etc.) then you the homeowner would still be on the hook for the missing payment.
If you apply what you were paying to the third party service toward your home loan the mortgage would be paid off even quicker.
There are some other third party payment strategies which we don't particularly recommend. An example is highlighted below.
"Money Merge Accounts can rapidly reduce the principal of the mortgage. They can lower the amount of the interest that accrues on the loan. A 30 year mortgage could be paid off in 1/3 to ½ the time. Without refinancing the existing mortgage or changing the lifestyle of the homeowner."
Here's how it works:
Deposit the Paycheck: The paycheck is deposited into the current checking/savings account. Once the funds are clear, an amount designated by the homeowner is transferred out of the checking or savings account into the Money Merge Account managed line of credit. This line of credit is connected to the home, so the money transferred out of the checking or savings account decreased the mortgage balance and reduces the balance which builds the interest.
Pay the Bills: During the month, the bills are paid using the Money Merge Account. Through this account, money is available immediately through ATMs, checks and debit cards. Any remaining money left after the payment of bills, remains in the account against the balance of the mortgage until it is needed. So the mortgage balance is kept quite low, which further reduces the mortgage interest charge.
Follow the System: By following the prompting of the online Money Merge Account system offered by the bank will not only allow the maximum in savings but allow the mortgage to be paid off as fast as possible.
The Money Merge Account allows the homeowner to use their income and savings to both reduce the loan balance and minimize the interest payments. That means because more money goes towards the principal balance each month, the mortgage can be paid years earlier and save thousands of dollars in interest. The Money Merge Account can also be used for other debts such as personal loans, overdrafts and credit card balances – which mean less interest on all debts.
Money Merge Accounts are not for everyone.
The products is costly for the financially disciplined family. The price highlighted for the software in this blog post is $3,500.
Putting an extra $3,500 on your mortgage upfront & then setting up bi-weekly payments or other automated extra payments on your own would likely help you pay off your mortgage far quicker. Or you could change a 30-year mortgage to a 15-year mortgage.
While the software sales pitch claims it does not require you to change your lifestyle, $3,500 is a significant sum of money. And if you don't change your lifestyle at all & had troubles overspending and undersaving in the past, then mixing unsecured debt in with secured debt could lead to serious issues. Missing a credit card payment (or a series of them) isn't as scary as missing a similar number of home loan payments.
payoff or pay off
Music video by Faber Drive performing The Payoff. (C) 2010 604 Records.
Published by Position Music Follow Position Music on Facebook: https://www.facebook.com/PositionMusic Official Website: http://positionmusic.com/ Artist: Royal .
PAYOFF PRESENTING CHRONZ ELEMENTS POWERED BY GHATAD BROS VISUAL HEAD DEPARTMENT DIRECTED BY MAYUR GHATAD ACTION .
JazzsVids ▻ https://www.youtube.com/user/JazzsVids ▻ Anime
One Pound Fish Man - One Pound Fish.
"Pay Off" on iTunes https://itunes.apple.com/us/album/pay-off-feat.-bam-rogers-single/id1048311270 Perfect Black .
Clickbait title: hack writers hate him! One weird trick to improving your screenplays! My friend Lindsay recently did a video on this subject looking at Mad Max: .
One reason why learning English phrasal verbs can be so challenging is because there are so many! Watch as Gerry defines and compares the meanings of: .
Learn to budget, beat debt, & build a legacy. Visit the online store today: https://goo.gl/GjPwhe Subscribe to stay up to date with the latest videos: .
A mother and daughter in Ellen's audience got an incredible surprise when Ellen revealed she was paying off their debt!
Download song here: http://www.daviddallas.net Produced by Forty One Video directed by Tom Gould | http://www.tomgouldshoots.com/
http://youngmomsclub.com So let me tell you about how my ex-husband completely screwed me over and how I learned the fastest way to pay off debt. When I .
We paid off $20k in debt in one year! I hope you enjoy watching my 8 tips for paying off my student loans! Dave Ramsey's methods really work if you stick to them .
In today's video, we're sharing with you the list of 10 skills that are hard to learn, but will pay off forever! ❤ HELP TRANSLATE THIS VIDEO ❤ If you loved this .
From album "Gorzkie Żale" Audio Cave, 2016 ACD-003-2016 Dawid K. Wieczorek - electric guitar Bartłomiej Wielgosz - saxophone Michał Dzioboń - drums.
Learn to budget, beat debt, & build a legacy. Visit the online store today: https://goo.gl/GjPwhe Subscribe to stay up to date with the latest videos: .
Find extra money! Sign up for my 14 Day Money Finder and find extra cash! https://goo.gl/GuqPD9 Getting out of debt sounds exciting but it can be tough to find .
Many people wonder should I Pay off my my Credit Card or Save? I think you should pay off your credit card. Many People wonder about paying off debt vs .
visit our site at http://www.securecreditor.com and email our staff here [email protected] Thats why i created http://www.sovereignwarriors.ning.com for .
Learn to budget, beat debt, & build a legacy. Visit the online store today: https://goo.gl/GjPwhe Subscribe to stay up to date with the latest videos: .
Getting rid of credit card debt is more about changing your spending habits than just paying it off. This is because if suddenly you got a bunch of cash to pay it off, .
Part 1: https://youtu.be/3_VwUBaILJU Full Movies Nigerian Movies The Pay Off..Richard believed he had found love in Olivia, only to be haunted by the mistakes .
Crazy right?? Impossible?? Not if you pay attention to where your money went in the past and where you want it to go in the future. Here are the 7 steps we .
FREE COURSE - 5 Learning Mistakes Software Developers Make https://simpleprogrammer.com/learn-faster SUBSCRIBE TO THIS CHANNEL: vid.io/xokz .
Learn to budget, beat debt, & build a legacy. Visit the online store today: https://goo.gl/GjPwhe Subscribe to stay up to date with the latest videos: .
Paying off your home loan is pne of the best financial goals that you can have. The cost of interest over a 30 year loan can more than double the cost of buying .
This video will explain to you how you can pay off your mortgage loan early and save a TON of money on interest by utilizing an amortization schedule.
payoff or pay off
´Life is music´ by Q-Music. Something off, you say? Congratulations! This a brand / pay-off mismatch comparable to 'Fanta gives you wings'. This edition of BLA is dedicated to the 'pay-off': one sentence that can change the future of your brand. A life sentence in bad branding prison, or a baseline for a better brand life? Here's an in-depth report by Brandhome…
In 2007, Brandhome started a qualitative research asking 330 consumers about 250 brands and their pay-off, better known as 'baselines'. The results were strong enough to propel the press release unto the pages of many a newspaper. Which brands stayed afloat and which brands were sinking into the murky depths, dragged down by their poor pay-off?
The latter category was populated by 10 pay-offs that were attributed to the wrong brand. (% = percentage of recognised but wrongly attributed baselines).
Chocolate with character-Toblerone 70% attributes pay-off to Cote d'Or
Vacations to your heart-Thomas cook 64% attributes pay-off to Jetair
Partner for your silhouette- Contrex 60% attributes pay-off to Kellogg's/Danone
Life is music- Studio Brussels 54% attributes pay-off to Q-music
The number 1 in sports and news- HLN 46% attributes pay-off to Sporza
Fly cheaper- Ryan air 40% attributes pay-off to Virgin and Easyjet
Connecting people- Nokia 40% attributes pay-off to Proximus
Wunderwear- Schiesser 38% attributes pay-off to Sloggy and Always
This is where the fun starts- Fun 30% attributes pay-off to amusement park
Natural source of youth- Evian 20% attributes pay-off to Spa and Vittel
This research was conducted to support the Brandhome method®. Brandhome believes that a powerful pay-off has to fit the brand identity, positioning and all-round brand experience. A lot of brands underestimate the value of consistency in communication, with the pay-off as its top priority. Brands change their 'pay-off' and their positioning too often. Without these values, a campaign can miss the mark and the consumer will forget the brand before the campaign is well and truly off the air.
Brandhome CEO Erik Saelens; "The pay-off is the first sentence a brand utters to their customer if it were a real life person. With this sentence, the brand must immediately get 'its foot in the door'."
The research has shown that some big advertisers are in more trouble than they might think. Some were recognized, not recognised, or worse: recognized but attributed to the wrong brand.
Some very popular brands did not pass the test. The 'Life is music' pay-off by Studio Brussels was attributed to their biggest rival Q-Music by 54 % of consumers. Toblerone scored the lowest of them all. 70 % of the people thought "Chocolate with character" belonged to Cote d'Or ('the power of real chocolate').
Where there are losers, there are winners. There are pay-offs that were correctly attributed by the majority. 'Gives you wings' and 'freedom of speech' and 'men know why' by Red Bull, Base and Jupiler were the clear winners. More than 80% of the consumers recognised these pay-offs and connected them to the right brands. Why? Red Bull has been using the same pay-off forever. Their sponsored events also 'give you wings': this means the pay-off is consistent and also consistently used. BASE owes its high score to 'freedom of speech' because 'freedom to communicate' fits the profile of a provider so well.
These 10 pay-offs were attributed to the correct brand. (% = percentage of recognised and correctly attributed baselines).
Maten. Makkers. Maes 92%
Men know why Jupiler 91%
It's your energy Electrabel 86 %
freedom of speech BASE 81,1%
gives you wings Red Bull 81,1%
Because I'm worth it L'Oréal 62%
Brings people closer Proximus 56%
Just do it Nike 56%
Nu ikke Lotto 54%
And then there's the category of pay-offs that were not recognised, nor attributed. Carrefour lost out with their 'en everything becomes possible'. Not a big surprise, because really, every brand could possibly use that one. The banking industry received some extremely poor marks. Axa 'live full of confidence', ING 'a clear view will get you there' were seldom recognised. 0% of consumers recognised these three pay-offs. After 'priming'*, about 50% recognised the brand. The pay-off mostly remained in obscurity.
The last category is filled with 10 pay-offs that remained unrecognised and could not be attributed to a brand without priming*.
First %: without priming – Second %: with priming
and everything becomes possible Carrefour 100% – 60%
Live full of confidence. Axa 100% – 74%
A clear view will get you there ING 100% – 56%
Makes life easier Delonghi 100% – 70%
Feel good in your skin Olaz 100% – 64%
Health & beauty Kruidvat 99% – 82%
A hat full of ideas Meurisse 99% – 68%
Feel better every day Danone 90% – 40%
Built to resist Eastpak 94% – 52%
careermaker [email protected] 86% – 40%
The results of this research were the foundation of the following tips to bolster your brand.
When consumers don't recognise your brand and you 'prime'* them with product category, visual aids from a campaign or symbols, more than half the consumers do end up assigning the correct pay-off to your brand. (e.g. the piggy bank of Axa or the Meurisse hat)
When the product or service is part of the pay-off and the pay-off cannot be assigned, the market brand leader will take precedence. Do not be mislead by big names. (e.g. 'chocolate with character' is assigned to market leader Cote d'Or, while it rightfully belongs to Toblerone)
Consumers 'rate' a pay-off when they are able to assign it. If they feel the pay-off is not relevant to the brand experience or the brand's future; they will disapprove of the pay-off because they regard it as a false promise. First impressions matter (e.g. Carrefour: 'and everything becomes possible').
A pay-off that mentions the brand, usually works well. It's very hard to attribute the pay-off to the wrong brand and the negative feedback is rare, almost non-existent. Be straightforward, tell the people what you are about (e.g. 'Red Bull gives you wings')
A pay-off needs to be short, powerful and easy to pronounce in combination with the brand name. The visual combination of the brand image (logo) and the pay-off also matters. (e.g. 'freedom of speech' by BASE)
A standout jingle, song or cluster of notes played before or during the pay-off ('sonic brand') will help people remember the pay-off, but not the brand. (e.g. Delonghi 'makes life easier')
Adding a third dimension (symbolism) to your communication will fortify the link between brand and pay-off. The brand – pay-off – symbolism triangle will harness the power of association, helping the consumer remember brand and pay-off correctly.
Pay-offs that are used consistently for a longer period of time, will be better recognised, attributed and appreciated. They will become part of the brand identity, as it were. There's a clear difference between brands who consider their pay-off to be a campaign header and those who consider it to be part of their identity. Stay true to yourself, no matter what happens.
These tips will make consumers prick up their ears when your brand starts broadcasting. The relationship with your consumer is so fragile, there is no time for dull moments. A strong link between brand and consumer is created by… you! Keep it exciting, OK?
*Priming: giving indirect indications and stimuli to trigger specific memories or associations in the respondent's memory or subconscious, before or during qualitative research.
Should I Pay Off One Credit Card or Reduce the Balances on All Debt?
You're ready to pay down your credit card debt, but you carry a balance on multiple cards. Use this background on credit card debt and interest payments to help you decide whether it's best to pay off one credit card, or work towards paying down multiple cards at the same time.
Pay off debt faster with a balance transfer.
Understanding Your Debt-to-Credit Ratio
Your debt-to-credit ratio (also known as a debt utilization ratio) equals your debt divided by your total credit, which might be the sum of several lines of credit.
Your debt-to-credit ratio is an important factor in determining your credit score. 1 It's best to keep your debt-to-credit ratio low; you should aim to have the sum of your balances equal 30% or less of available credit.
Pay Off High-Interest Credit Cards First
Pay the minimum payment on all credit cards each month to avoid penalties. After that, work toward paying off the debt on the card with the highest interest rate. While some advocate for paying off your smallest debt first because it seems easier, you'll save more on interest over time by chipping away at high-interest debt. 2
One caveat: If you are close to the maximum credit limit on one card, start by paying down that card so that the interest charges don't send you over your credit limit, resulting in fees.
What About 0% Interest Credit Card Offers?
Many credit cards have 0% interest introductory offers. Transferring your balances to cards with a zero percent intro APR can give you the chance to save on interest while paying off your debt. But read the fine print. Some credit cards charge a "balance transfer fee" of 3%. Also, learn how long the offer is good for—once it expires, your interest rate will increase and you could be charged accrued interest if the balance hasn't been paid in full before the introductory rate expires.
Pay Off Debt Faster with a Balance Transfer.
Legal Disclaimer: This site is for educational purposes and is not a substitute for professional advice. The material on this site is not intended to provide legal, investment, or financial advice and does not indicate the availability of any Discover product or service. It does not guarantee that Discover offers or endorses a product or service. For specific advice about your unique circumstances, you may wish to consult a qualified professional.
payoff or pay off


Cash Flow
College
Credit & Debit
Home & Mortgage
Taxation
Insurance
Paycheck & Benefits
Qualified Plans
Retirement
Saving
Investment
Auto
Business
Other
How long until my loan is paid off?
By making consistent regular payments toward debt service you will eventually pay off your loan. Use this calculator to determine how much longer you will need to make these regular payments in order to eventually eliminate the debt obligation and pay off your loan.

If you feel that you have too much debt, you are not alone. Most people have substantial debt; many have more than they can handle. However, debt is not all bad. Sometimes it makes sense to use borrowed money for investments. However, most folks are not using debt in that way; they are using it to make ordinary purchases of things they would probably be better off without, anyway. In our competitive society, spending has become a status symbol. This encourages people to spend more than they should -- more than they have. Consequently, they run up tremendous debt.
While some debt is okay, too much debt is not. So, how do you know whether you have too much debt or not? First let's look at the different kinds of debt we might incur.

While credit stimulates the economy, it does have to be used judiciously. Credit is not money. Derived from the Latin word for "trustworthiness," credit is based on faith that the borrower will repay the debt with real money. One should not use credit in place of money when there is little or no likelihood that payment in real money will be made—using credit without the intent or ability to pay is theft.
Today, credit has become a business in its own right. Credit is issued by banks, savings and loans, credit unions, public utilities, and even merchants. According to the Federal Reserve, there was more than $2.5 trillion of consumer debt outstanding by late 200&9mdash;this is more than double the amount outstanding in 1994. This represents hundreds of billions of dollars in interest earnings to lenders. This is why credit card companies aggressively compete to get you to use their credit cards and services. The marketing is so aggressive that consumers may lose sight of the fact that this is not free money and make excessive purchases to the point where they find themselves in financial difficulty.

There are many reasons why people find themselves in financial difficulty. The key to resolving financial woes is understanding why the problems arose, making a plan to resolve the problems, and taking action to get back on track.
In the past, you may have managed your debt well—until you lost your job or had a financial setback due to large medical or legal expenses, or investment losses. You may have incurred large debt due to poor spending habits, overuse of credit cards, poor budgeting, or even gambling. Before you can resolve your debt issues, you need to deal with their causes or the problems will recur. Some of these issues you can resolve on your own, while others will require professional help.
This information may help you analyze your financial needs. It is based on information and assumptions provided by you regarding your goals, expectations and financial situation. The calculations do not infer that the company assumes any fiduciary duties. The calculations provided should not be construed as financial, legal or tax advice. In addition, such information should not be relied upon as the only source of information. This information is supplied from sources we believe to be reliable but we cannot guarantee its accuracy. Hypothetical illustrations may provide historical or current performance information. Past performance does not guarantee nor indicate future results.