Top 10 Benefits of Sams Club Small Business Membership
Sam's Club, the Wal-Mart division that caters to small business, is certainly popular. The membership-based buying outlets now number over 600, claim 47 million members, and have become America's 8 th largest retailer. So what's the big deal? BizBest took a closer, inside look to identify the key benefits that aren't always visible in one place.
Like its corporate parent, Sam's Club specializes in super low prices – in this case, geared to products and services that small, local and main street businesses need and use the most. A regular Business membership is $35/year. Business Plus ($100/year) gets you extra savings on top of the regular low prices. Here is BizBest's list of the top 10 most useful small business benefits of a Sam's Club membership:
The handy "Shop by Business" feature on the Sam's Club website is a quick and easy way to find things for your type of small business or specific need. Shop by Business categories include restaurant supplies, office furniture, janitorial & cleaning, vending & concession, technology (projectors, computers, software, copiers), specialty business (salons, barber shops, construction and repair, retail and convenience stores), auto and tires, hotels and child card.
Early Shopping Hours: Sam's Club offers early shopping hours for small business owners from 7 a.m. to 10 a.m. during the week.
Merchant credit card processing: This program offers rates as low as 1.49% plus 20 cents per transaction, and no application fees. In addition, you get a free Sam's Club Plus Membership for the term of your contract (worth $100 yearly).
Click 'n' Pull and Fax 'n' Pull: Sam shops for you. Submit your online or faxed order before 5 p.m. and your items are ready for pickup at your local club the next day.
Tech Experts: Free, member-exclusive help for any camera/camcorder or computer you buy at Sam's Club.
Delivery and assembly: Tech Experts will also assemble, deliver and install Sam's Club items, starting at $59.
SBA small business loans: Need working capital for your small business? This program offers loans of $5,000-$25,000 to small businesses and startups. Sam's Club membership gets you a 20% discount on loan fees (a $100 value); low affordable interest rates with simple easy terms; and no collateral required.
Check printing: Sam's Club offers a full line of computer and manual checks for business, as well as business kits and check writing accessories.
Extra savings and cash back: Combine a Business Plus Membership with a Sam's Club® Discover and earn up to 2 percent cash back on a variety of purchases. Average savings are more than $500 for Business Members.
eValues paperless coupons provide personalized savings on hundreds of items including office supplies. The eValue benefit is included in both the Advantage and Business versions of the Sam's Club Plus membership. Sam's Club estimates Plus Members save an additional $200 per year with eValues.
Copyright © 2000-2011 BizBest® Media Corp. All Rights Reserved.
About the Author: Daniel Kehrer, Founder and Chief Content Officer of BizBest Media, is a senior-level leader in digital media, content development and online marketing with special expertise in startups, SMB, social media and generating traffic, engagement and leads. He holds an MBA from UCLA/Anderson and is a passionate entrepreneur (started 4 businesses), syndicated columnist, blogger, thought leader and author of 7 business and financial books.
Free Food Samples at Sam's Club (Open to Everyone!)
AllYou.com is your source for the best free samples from around the Web every day!
Your friends like free stuff too -
Share the wealth!
Free Food Samples at Sam's Club (Open to Everyone!)
How to get it: Click on the link below to find your nearest participating Sam's Club for an open house event through April 28, 2013 with free samples and shopping open to everyone (even non-members!).
We strive to find the best free samples from around the Web every day. But because they are often fulfilled by other companies and not by ALL YOU, we cannot control the quantity of the samples available, or the length or terms of the offer.
10 Best and Worst Deals at Sam's Club
By Terence Loose, Contributor
Begun by small businessman-turned-entrepreneur Sam Walton in 1983 with one store aimed at helping other small businessmen get deals by buying in bulk, Sam's Club has grown into a popular warehouse store. Today, its 650-plus locations are aimed at helping anyone find bargains on everything from toilet paper to TVs.
But not everything in Sam's Club is a good deal. Some of Sam's offers should be, well, left to Sam. GOBankingRates asked a group of top savings experts to sniff out the best deals at Sam's Club -- and the worst. Click through to find out how to get the most bang for your buck.
Do you want to know what Sam's Club deals probably live up to Sam's standards? Here are 10 of the best Sam's Club deals.
Energy is expensive -- especially when it comes in the small, portable form. But Sam's Club can help, said Regina Conway, consumer expert for Slickdeals.net. "You'll pay as much as $1 less per battery than if you purchased them full price at the grocery store," she said. And, this is one item where it pays to stock up. "Check expiration dates, but these should be several years out, so it makes sense to buy in bulk," said Conway.
2. Over-the-Counter and Prescription Drugs
While she suggests always comparison shopping for medications, Conway said Sam's Club should be on the list -- whether you're a member or not. "Because of drug regulations, the stores cannot require you to be a member to buy prescription medications," she said. That can pay off. "Some medicine carried there can cost as much as 50 percent less than local pharmacies," said Conway.
Apparently, Sam's Club is a great place to get into the holiday spirit, thanks to deals on that most important Christmas decoration. Sam's Club, along with other warehouse stores, stock up on trees, making it easy for them to give great prices, said Conway. "Bear in mind, however, that negotiating opportunities will be thin at warehouse stores," she warned. "[Also] check out the faux tree deals at the warehouse stores. They'll get you through several seasons, saving you more each year."
You can find good deals on eggs, butter and cheese at Sam's Club, said Teri Gault, CEO of TheGroceryGame.com. "Eggs, butter and cheese are almost always the best possible price any time of year," she said. "Expect to save 30 to 50 percent compared to supermarkets. This is due to the fact that these are staples that don't often have high-value coupons, and the most competitive sales at supermarkets are usually only on certain holiday sales events."
Pushing your tires until they're as bald as an eagle isn't smart, and thanks to Sam's Club, you won't have to, said Jeanette Pavini, savings expert with Coupons.com. "Aside from attractive prices, Sam's Club's $15 per tire installation package includes services like 24-hour emergency roadside services for three years and lifetime tire balance, rotation and flat repair," said Pavini.
Going to a dinner and a movie isn't as cheap as it used to be. So, Pavini suggested cutting the cost by picking up movie tickets (and maybe snacks?) at Sam's Club. "We found two adult tickets for $16.98," she said. "Since you're typically buying a voucher you can exchange for a ticket, make sure you use it at a peak time. For example, use it on an early-bird matinee and you may lose money. But use it on an evening show, and you'll come out ahead."
If need a new TV, you'll want to do careful comparison shopping. But, you'll also want to include Sam's Club in the mix, said Lindsay Sakraida, director of content marketing at DealNews.com. "Sam's Club occasionally features TVs at competitive prices, making them a major player to consider when perusing for a big-screen set," she said. "However, most of the deals apply to lesser-known brands, like Vizio."
We all know that health care is expensive, which is why a free health screening could be the best deal at Sam's Club. "Periodically throughout the year, Sam's Club will offer free health screenings for men and women that check for blood pressure, body fat percentage, total cholesterol, glucose/HDL cholesterol and vision," said Sakraida.
Hardly anything is better than free money to spend on your favorite meal or song, which is why you should take advantage of discounted gift cards at Sam's Club. "Many people don't realize that they can score deals on gift cards, but Sam's Club will offer price cuts on cards for the likes of Applebee's, Fandango, Outback Steakhouse and iTunes," said Sakraida. For example, a $100 worth of P.F. Chang's gift cards sold for $79.98 on the Sam's Club website.
When it's time to party, count Sam in. "Most food items sold in large quantities are not only a great deal but will keep you stocked for large family or work gatherings," said Conway. "From frozen appetizers and finger foods to desserts and gift baskets, you'll save 30 percent over local supermarket deals." Her one warning is not to buy more than you need. Waste is a bargain hunter's worst enemy.
Avoiding bad deals is just as important as jumping at good ones. So, here are 10 Sam's Club deals you might want to skip.
Grab the eggs, butter and cheese, but leave the meat, said Gault. "The one or two featured meat sales at supermarkets will beat warehouse club stores by a lot," she said. She suggests bulking up on supermarket meat sales. "Invest for your freezer. There's always one or two sales a week that are 50 to 67 percent off, and lower than warehouse club stores," Gault added.
Warehouse stores like Sam's Club don't offer seasonal sales on produce, so often you'll find much better deals at your supermarket when it features a seasonal sale, said Gault. "I always say bring the sales circular, or look it up on your smartphone before you pay 50 percent more or even twice as much," she said.
3. Toilet Paper and Paper Towels
Paper products tend to be a pretty flimsy deal at Sam's Club and other warehouse stores, said Conway. Per sheet, toilet paper ends up being roughly the same price at the grocery store and Sam's Club. However, with a sale or coupon, you can easily find a better deal at the grocery store, she said. "Papers towels cost 50 percent less at merchants such as Target or the grocery store when on sale," added Conway.
The good news: Sam's Club has high-quality suitcases, said Conway. The bad news: They're more expensive than using an online coupon code. "Macy's, for example, has a two-piece Samsonite luggage set comparable to that at the warehouse clubs for a lower price," she said. "Coupled with a coupon code for 15 to 20 percent off available at Slickdeals.net, the savings are even greater."
This is another good news, bad news scenario, according to Pavini. "You can get really great deals on coffee when you shop at warehouse stores, but here's the catch: Coffee is only at its peak for a limited amount of time," she said. "So while you'll certainly save buying the 2-pound bag of coffee, it may not be optimum quality by the time you reach the bottom of the bag."
Pavini suggested grabbing a coupon and hitting the grocer instead. "Recently, I found around a dozen coffee-related offers in the beverage section at Coupons.com," she said.
Soda, the young guns' coffee. But don't look to Sam to give you the bargain basement price. Grocery stores often have great sales on soda around popular holidays and sports events, said Conway. "Typically, during these sales cycles, you can expect to pay about 17 cents per can at the grocery store versus the normal low price at a warehouse club for 25 cents per can," she said.
Pavini recommends doing your soda bulk shopping at a grocery store instead of Sam's Club. "If you're planning to buy in bulk anyways, you can often find good deals at grocery stores, like buy two 12-packs and get three free."
Yes, you can buy jumbo boxes of cereal for a seemingly good price at Sam's Club, but often you can do a lot better if you wait for sales at the grocery store and use a coupon, said Pavini. "Since cereal coupons are one of the most popular coupon categories, there are always deals to be had," she said. "Plus, while unopened cereal will last for months in your pantry, once opened the big boxes may get stale before you get to the bottom."
Sure, that gallon of mayonnaise might be a fantastic price, but do you really want or need that much? Pavini said that considering the possibility of waste, it might be more penny-wise to wait for the fridge-sized condiments to go on sale at the supermarket. "Keep in mind that fatty-based products, like mayonnaise and olive oil, have a shorter shelf life once opened," she added. "Make sure you're able to finish it before it goes bad, or it's wasted money -- no matter how good the deal."
Packaged foods -- canned foods, pancake mix, salad dressing and almost anything in the center of the supermarket aisles-- are cheaper when on sale at supermarkets than at Sam's Club, said Gault. "The sale price is usually 20 to 40 percent less," she explained. "Adding a coupon makes the regular-size boxes on sale often half the cost per unit or cost per ounce than the huge bulk packages at warehouse club stores."
If you haven't joined yet but are thinking of ponying up to $45 to $100 for a Sam's Club membership, Conway said you should want to hold out for a deal. "LivingSocial and Groupon feature deals approximately every three months or so for Sam's Club discounted membership rates, plus store gift cards," she said. With the store incentives, it's practically a free membership.
Compare Sam`s Club Credit Cards with Alternatives
Credit-Land.com is an independent, advertising-supported web site. Credit-Land.com receives compensation from many credit card issuers whose offers appear on our site. Compensation from our advertising partners impacts how and where their products appear on our site, including, for example, the order in which they may appear within review lists. Credit-Land.com has not reviewed all available credit card offers in the marketplace.
Best Credit Cards from our partners for Shopping at Sam`s Club
With over 600 locations, Sam`s Club is the largest membership-based retail club in the world. It ranks second in sales volume. Whether you shop there for personal use or business needs, if you`re a member of Sam`s Club and are looking for a way to help finance your purchases, there are currently a few Sam`s Club credit cards.
we do not currently offer
we do not currently offer
we do not currently offer
we do not currently offer
Other Alternatives to Sam`s Club Cards:
Applying is quick and easy with our fast decision process
Less than perfect credit is okay
24/7 access to your account information, even on mobile
Card designs to fit your personality at no extra charge
Account history is reported to the three major credit bureaus in the U.S.
*Dependent on credit worthiness
No Annual Fee. See WebBank/Fingerhut Credit Account Terms.
No Over Limit Fee. See WebBank/Fingerhut Credit Account Terms.
Instant Response (Delays may occur depending on application data provided).
Apply for a WebBank/Fingerhut Credit Account today. Fill out our easy online application.
Low Monthly Payments if you apply and are accepted for a Fingerhut Credit Account issued by WebBank, who determines eligibility and qualifications for the terms of the credit.
Choose From Over 450,000 items.
Shop Great Brands at Fingerhut.com.
Get the Credit You Deserve.
We just love saying "YES!"
Get 0% Intro APR on Balance Transfers and Purchases for 21 months. After that, the variable APR will be 13.49% - 23.49% based upon your creditworthiness.*
There is a balance transfer fee of either $5 or 3% of the amount of each transfer.
Citi® Price Rewind searches for lower prices online for 60 days for your registered purchases: you can get back up to $500 per item and $2,500 a year.*
$0 liability on unauthorized purchases and Citi® Identity Theft Solutions.
No annual fee*
Free access to FICO® Scores*
Find out if you Pre-Qualify without affecting your credit score
This unsecured card provides opportunities to raise your credit score
Receive opportunities for credit line increases, a fee may apply
Monitor your credit with free online access to your credit score
1% cash back on eligible purchases, terms apply
Zero fraud liability protects you from unauthorized charges
Email or text alerts to remind you when your payment is due
Get a $200 cash rewards bonus after you spend $1,000 in purchases in the first 90 days after account opening
Earn unlimited 1.5% cash rewards on every purchase
Every time you redeem, get a 5% cash rewards redemption bonus to use toward your next redemption
Redeem your cash rewards for a deposit into a U.S. checking or savings account, a statement credit or gift cards. Redemptions start at $50
Cash rewards do not expire as long as your account is open, active and in good standing
Enjoy a 0% introductory APR for the first 15 months on purchases. Plus, you'll get a 0% introductory APR for 15 months on balance transfers for each balance transfer made within 45 days of account opening. After that a variable APR will apply, 15.99%, 20.99% or 25.99%, based on your creditworthiness. Please note, there is a fee for balance transfers
No annual fee
See if you Pre-Qualify without harming your credit score.
This fully unsecured credit card with no deposit requirement can be helpful in growing or building credit. Your account activity will be reported monthly to all three major credit bureaus.
All the features you want in a credit card are included. Get 1% cash back on eligible purchases, take advantage of free online credit score tracking, and enjoy credit line increase opportunities. Terms apply.
See Also Credit Card Applications from Other Brands:
Get More and Do More with One Sam`s Club Credit Card
Currently, Sam`s Club is offering four different types of cards. Two of these are for personal use, and two are for business use. There is the Sam`s Club Discover Card for personal use and a Sam`s Club Discover Card for companies. There are also the Sam`s Club consumer credit card, and the Sam`s Club business credit card. Only the Sam`s Club Discover card options offer the ability to shop anywhere Discover is accepted, but all of them offer you a line of credit to shop at Sam`s Club.
Of the Sams credit card options for consumers, the Discover card will also offer you more benefits. These include 2% cash back from Sam`s Plus Members and 1% cash back for Sam`s Saving Members. Both of the cards will grant you quick access to up to $100 cash at club registers, financing promotions, and the ability to manage your account online.
As for the business-oriented cards, again the Discover card offers 1% or 2% cash back where the other does not. Both of these cards offer itemized monthly billing statements, easy account management online and the ability to add authorized users. Plus members get 16 additional authorized users whereas Sam`s Business members get up to eight.
The cards offer greater incentives for Plus members, but if you need financing options the Sam`s branded credit cards will do the trick regardless of your membership type.
Shopping Categories at SamsClub.com
A subsidiary of Walmart, Sam`s Club operates mostly in the U.S. and Puerto Rico, and sells a wide range of goods from bedding to clothing, food to furniture, drugstore items and more.
Electronics & Computers
Furniture & Home Improvement
Auto & Tiers
Outdoor & Patio
Products for Baby
Grocery
Pharmacy, Health & Beauty
Jewelry, Flowers & Gifts
Toys & Video Games
Sports & Fitness
Sam's Club Coupons & Promo codes
Would you recommend this store?
Free $20 Giftcard when you Join
Save this coupon
30% Off when you Become a Member for $45 + Free Shipping on select Item
Smokin' Hot Deal! Check Out The Mr. Bar-B-Q 18 Piece Bbq Tool Set
Smokin' Hot Deal! Check Out The Big Green Egg - Extra Large Egg with Nest
Free Shipping on the Cal-Flame 6 ft BBQ Island
Free Shipping on a Two-Burner Gas Grill, Red
Free Shipping on a 35" Traditional Barrel Barbecue Grill
Savings in The Sam's Club App Today!
Get Free $200 Gift Card on Samsung GS7 & GS7 Edge
Get Free Shipping on select TV+
Save up to $18 on Baby Essentials
Get Cash Back Off on Sam's Club Mastercard Order
Get Up to $300 Off on Purchase of Patio Furniture Orders
Great Savings on Diamonds, Watches, Wedding Bands, and Jewelry
Sam's Club Offers, in-Store Coupons, and Promo Codes
Up to 60% Off Different Item, Every Day
Free Shipping on Augason Farms Emergency Food Storage Kit
Smokin' Hot Deal! Check Out The Kamado Table, Large
Free Shipping on Open-Pit Cowboy Grill
Free Shipping on the Big Green Egg with Nest
Free Shipping on these Vision Grills Diamond-Cut Cadet Kamado Grill
Free Shipping on the Masterbuilt 40" Electric Smoker with Bluetooth
Up to $25 Sam's Club Gift Card with Discover Card
Save this coupon
Shop Instant Savings and Save Hundreds of Dollars on select Items
Free Shipping on select Baby Care Items
Free Shipping on the Smoke Hollow 36" LP Gas Smoker
Free Shipping on the Kamado Table, Large
Free Shipping on 30-lb. Propane Cylinder (Ships Empty)
50 Free 4x6 Prints with Account Sign Up
Instant Savings & Cash Back with Your Sam's Club Membership!
Exclusive Offer! $200 Gift Card for Sam's Club Members when you Activate New DirecTV Service!
Free Shipping on All Laptops, Cameras & More
Save 20% on Big-Brand Gift Cards
Free Shipping on Electronics, Playsets, & Apparel
Get $20 Toward a Hotel Booking when you Sign Up to Receive Weekly Sam's Club Travel Email Offers
Up to $200 Off select Tables, Chairs, Bar Stools & More
Just $45 Per Year for Exclusive Savings, Join Sam's Club & Save!
88¢ Shipping on Many Popular Items at Sam's Club
Free Shipping on Diapers, Training Pants, Wipes & Formula!
Up to $200 Savings on Featured Tech Products
Save Over $5000 Instant Savings on Books
Night Therapy iCoil 13" Deluxe Euro Boxtop Spring Queen Mattress and Bi-Fold Box Spring Set
Serta iComfort Hybrid Applause II Firm Queen Mattress Set
Night Therapy iCoil 10" Pillowtop Spring Mattress and SmartBase Bed Frame Set, Full
Night Therapy iCoil 13" Deluxe Euro Box Top Spring Mattress and SmartBase Bed Frame Set, Full
Serta iComfort Hybrid Vantage II Plush King Mattress Set
Night Therapy iCoil 10" Pillowtop Spring Mattress and SmartBase Bed Frame Set, Twin
Spring Belgian Chocolate-Covered Pretzels (12 pc.)
Night Therapy iCoil 13" Deluxe Euro Box Top Spring Mattress and Bi-Fold Box Spring Set, Full
Night Therapy iCoil 12" Euro Box Top Spring Mattress and SmartBase Bed Frame Set, Twin
Buffalo Wild Wings eGift Card - Various Amounts (Email Delivery)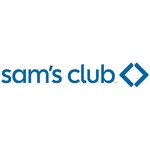 Never miss a Sam's Club deal!
Follow this store to get the best deals. A good deal can make your day better!
Sam's Club Promo Codes & Discounts - WORKED before August 2017
Free $20 Gift Card for Joining.
$18 Off 3 Huggies Pull-ups Training Pants for Girls
Receive $20 Gift Card for Becoming a Sams Club Member
Free $20 E-Gift Card when you Join
Show more expired coupons
Buy One Item, Get One 50% Off
Up to 40% Off Small Space Furniture
10% Off on All Products
Save 50% Off Labor Day Limited Edition Mattress. Don'T Miss it!
35% Off + Exclusive Extra 15% Off Your Elf Emmit Order