3 On Your Side: Return A Leased Car Early For Newer/Cheaper Model
PHILADELPHIA (CBS) — Drive off the lot in a brand new car. These days it isn't only new car buyers who can do that. 3 On Your Side Consumer Reporter Jim Donovan finds that even people locked into a current car lease may be able to do it too!
Upgrade to a newer vehicle and maybe even lower your monthly payments to boot! For those locked into a lease, it's not as difficult as it may seem.
"It's a great time to get out of a lease that might not be right for you and your family anymore," says Jeannine Fallon with the automotive website Edmunds.com.
It involves a practice in the auto industry known as a "lease pull-ahead" or an "early lease return deal," and it's expected to be more prevalent in 2013.
According to Fallon, "Right now car dealerships could use some more used cars, they have a lot of people in market and not as much inventory as they like. So if you've got a leased car that is coming to the end of term, they will take it from you early and give you a great deal on a new car."
Ford and Lincoln, for example, often allow customers out of a lease anywhere from three to six months early, as long as they lease or buy another new vehicle from the same brand.
Ford calls it the "early bird."
John Gatto, Finance Manager at Springfield Ford/Lincoln, says "Your early bird is going to pretty much just make your last three to six payments disappear, and then there's also some loyalty programs behind that. So in a particular case going from a Ford vehicle to another Ford vehicle lease, there may be an additional incentives on top of everything else."
Who takes advantage of an early bird?
According to Gatto, "It's typically the buyer that likes all the new gadgets, likes all the new equipment, likes the newest model."
But drivers looking to lower their monthly payments can benefit too. Fallon says, "They want to keep you in the family, they are going to work with you to give you a better deal that's a better fit for your monthly budget."
A lease pull-ahead isn't the same thing as an early lease termination where you want to end the lease and just walk away. Pull-ahead deals are designed to get you into a new vehicle. So if you're interested in a lease pull-ahead deal, be sure to read the offer carefully so that you understand the terms, conditions and possible fees.
Also, take note of your annual mileage limit of the new lease and be sure it's not less than your current one.
Lease pull-ahead offers vary from manufacturer to manufacturer. If your vehicle lease expires within the next year, and you plan on leasing again or buying within the same brand, a pull-ahead deal may be worth exploring.
Can you return a leased car early?
A common myth of leasing is that once you sign the contract, you are committed to the terms of that contract until it ends.
The truth is you can turn a leased vehicle in early. Depending on how much time has elapsed, you will likely be responsible for the remaining payments and possibly an early termination fee. In that respect, it's not unlike trading a financed vehicle in the early stages of the loan and being responsible for the negative equity.
If you're anxiously awaiting an upgrade, or if you've simply outgrown your current vehicle, one of the best ways to get into a new vehicle early is to inquire about a lease pull ahead program.
A lease pull ahead provides incentives that allow you to end your current lease prematurely without having to pay early termination penalty fees. Lease pull ahead programs vary, so it's important to ensure the incentives that are offered are at least worth the expense incurred.
Chrysler Capital is excited to support Fiat Chrysler Automobiles' (FCA) Lease Pull Ahead Program.
Through August 31, 2015, lessees with contracts expiring October 1, 2015 through January 2, 2016 can pull ahead into a new vehicle and earn up to $1,500 in bonus cash.
Returning a Leased Car Before the Lease Ends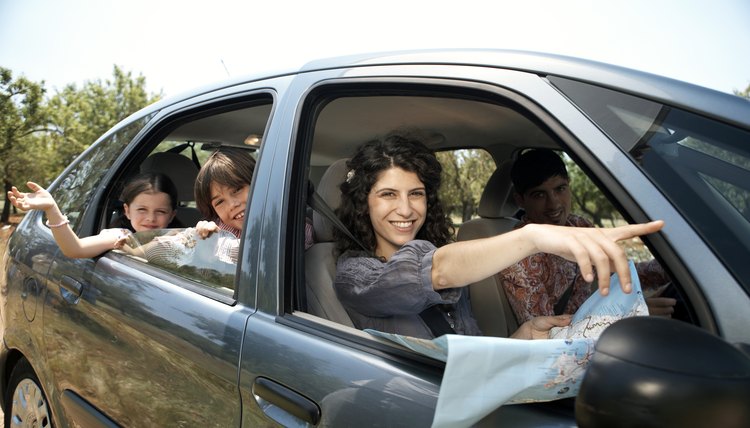 When you sign an auto lease, you agree to make payments according to a set schedule until the end of the term. If you are not able to continue making your car payments until the end of the lease, you have several options to terminate the contract early. The cost of termination depends on the option you choose. Whichever decision you make, be sure the car is clean and well-maintained when you return it to the dealer to avoid additional charges.
Your first option is to return the car to the dealership before the end of the lease and request early termination of your contract. The cost of choosing this option depends on the terms of your lease. It may be your most expensive choice because of high early termination fees. Some dealers also will charge you for the outstanding payments remaining on the lease.
Trading in the vehicle for a new one also is more expensive than simply finishing out the lease, but provides you with a way of recovering some of your costs while still having a car to drive. You must take out a new lease with the same dealer to qualify for termination of the original lease. The early termination fees and penalties roll over into the new lease, so your monthly payments could be higher than before the trade-in. This spreads out your fees over the entire term of the lease to make it easier for you to afford.
If you can find a different dealer willing to purchase the car, you can sell it and pay the buyout clause on your original lease. Negotiate with the second dealer as if you have already purchased the car outright. You will be looking for a sale price that is at least as high as the amount of the buyout. This may not be possible if your buyout is too high or the value of the car is low. Shop around to several dealerships to get the best possible deal.
Instead of returning the car, you may be able to talk to the dealer and negotiate lower payments on your existing lease. This may require an extension of the lease term in exchange for the reduced payments. You also may be able to pass your lease onto someone else if you cannot find an economical way to return the car to the dealer. However, you may have a hard time finding a willing buyer if the terms of your lease are unfavorable or the car's value has dropped significantly. You also will still be responsible if the new owner defaults on his payments.
Denise Sullivan has been writing professionally for more than five years after a long career in business. She has been published on Yahoo! Voices and other publications. Her areas of expertise are business, law, gaming, home renovations, gardening, sports and exercise.
What would you like to talk about?
Can You Get Out of a Car Lease?
Nothing beats driving off the dealer's lot in a brand new car. But what happens if you have second thoughts? What if you need to trade in your sports car for a minivan because a baby is on the way? What if you can now afford that fully loaded luxury vehicle instead of the compact you've been driving? This isn't a problem if you purchased the vehicle. Just trade it in for a new one. Even if you are financing, the vehicle is essentially yours—you bought it. But what if you decided to lease instead of buy? Can you break a car lease after you've signed lease agreements, disclosure statements, and insurance forms?
There are many situations in which a lessee is unable or chooses not to fulfill a lease agreement. While there are ways to end a lease early, be careful—breaking a lease can be costly if it's not done correctly. Most terms for breaking a lease depend on the leasing company's contract. Breaking a lease with General Motors may have different penalties than breaking a lease with DaimlerChrysler. The first step in terminating your lease is consulting your leasing contract for early termination penalties and conditions.
After examining your lease contract agreement, determine what you can afford. There are three key concerns to keep in mind:
1. What penalties, if any, am I willing to pay?
2. What monthly payment can I afford?
3. How important is it to protect my credit history?
Once you've reviewed your contract and decided where you stand financially, you're ready to consider the options available for breaking your car lease:
Option 1: Return the Vehicle
Simply returning the vehicle to the dealership before the end of the lease is an expensive option. Why? Under most lease agreements, you are financially responsible for all remaining payments as well as early return penalties.
Option 2: Roll the Payments into a New Vehicle
You may decide to return the leased vehicle early and roll the remaining payments into a new vehicle. This will allow you to forfeit the old lease without financial penalties. However, you're still responsible for the lease payments on the old vehicle as well as the new one. Your new payments are likely to be high since they will include the payments for both vehicles.
Option 3: Request Voluntary Repossession
In this situation, you request the lessor pick up the vehicle prematurely. This might seem appealing because it won't cost you any money up front. However, it does damage your credit because it is a form of repossession.
Option 4: Find Someone to Assume the Lease
You can also find another buyer to assume the lease in a "lease assumption" transaction. This transfers the contract and liability to someone else. Check with your lessor before you pursue this option because the new lessee may need to meet certain requirements to be qualified to take over the lease.
Thanks to the accessibility of the internet and the purchase protection available for online transactions, lease assumptions have become a popular option for early lease termination. Online services like leasetrade.com, leasetrading.com, or swapalease.com allow you to advertise your lease to prospective buyers. People who are looking to get out of a lease are matched up with people who want to take over the lease for the remainder of the term. These services can be useful, but exercise caution and check the monthly advertising fees and any other out-of-pocket expenses you may incur.
Keep in mind that not all leasing companies allow lease assumptions. This takes us back to step one—consulting your lease contract. You must examine your specific lease stipulations before going through a lease assumption or any other lease-termination process. Be aware of the consequences of whatever action you take. You don't want to endanger your financial future just to get out of a lease.
Need legal advice, but don't want to pay expensive hourly fees to a law firm attorney? Sign up for the LegalZoom personal legal plan and receive legal advice from an attorney for a low monthly fee. Get affordable access to an attorney who can help you make important personal decisions.
End Your Lease Early Honda Lease Return Near Poway
Posted on Sep 04 2017 by Michael
We have an collection of End Your Lease Early Honda Lease Return Near Poway in various styles. Here is some inspiring pictures about End Your Lease Early Honda Lease Return Near Poway. Click image to get bigger picture, and if you find End Your Lease Early Honda Lease Return Near Poway interesting, you might pin it to Pinterest.
End Your Lease Early Honda Lease Return Near Poway Gallery
A car is a wheeled, self-powered car or truck for transfer and a system for the vehicular industry. The majority upgrades of the phrase stipulate of which autos are made to run predominantly upon roads, of having with capacity of so that you can six people, to typically have 3 locomotives wheels along with tyres, so to come to be created primarily with the move of folks and not just items. [2][3] The season 1886 is undoubtedly that arrival yr for the modern day automotive. During that year, Languages like german inventor Karl Benz produced this Benz Patent-Motorwagen. Cars and trucks didnt become accessible through to the beginning the twentieth hundred years. One of several earliest cars and trucks thats offered on the plenty ended up being a 1908 Unit T, an American car produced by way of the Ford Car Corporation. Cars have been immediately followed in the usa involving Usa, at which people swapped out animal-drawn carriages in addition to buggies, nonetheless took for a longer time being approved with West Europe and other parts of the earth.
Cars have equipment for sending, vehicle, voyager ease in addition to wellbeing, and additionally handling several equipment and lighting. In the several years, additional attributes together with controls had been combined with trucks, making them slowly but surely more technical. These include backside solving cams, air conditioning, satnav systems, in addition to with car entertainment. A lot of new or used cars available in the 2010s usually are propelled by an inside combustion program, supported by deflagration with energy (also called petrol) or diesel-engined. Each of those energy sources result in polluting of the environment as they are at the same time held responsible with regard to causing weather conditions modify along with overseas warming. [4] Autos by using optional heats up just like ethanol flexible-fuel autos and additionally natural gas vehicles can be gathering popularity in certain international locations. Electric cars and trucks, that had been devised ahead of time within the historical past for the car, did start to become over the counter found in 08.