Study: Best Car Rental Company - Hertz vs Avis vs Enterprise
You need a rental car either for a very good reason – you're on vacation – or a not-so-good one, like when your own car breaks down or you're on the road for business. Armed with knowledge about which rental car company is the best can save you (or your company) some money and heartache, no matter why you need the rented wheels.
Before we get into the answer of which rental car company makes the most sense for your needs, we have to make one thing clear: There really are only three big car companies out there. As referenced in this IndependentTraveler.com story, "Avis owns Budget and Zipcar, Hertz owns Advantage, Dollar and Thrifty, and Enterprise owns Alamo and National."
If your budget dictates your options, the lowest-priced company will be most attractive, but even then, other factors will play into your decision. Size and type of car (i.e., hybrid, luxury, convertible) will impact your cost, as well as additional fees, mileage and gas.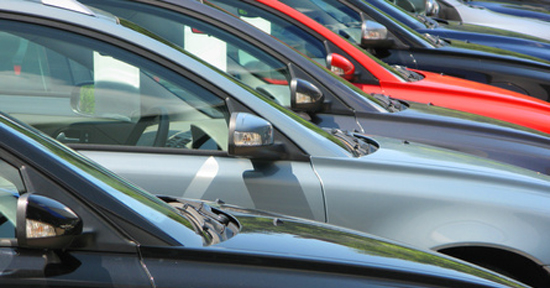 CreditDonkey utilized three factors in determining the best rental car company:
Most people rent cars merely as a means to get to their destinations, so who wants to pay a lot of money for a temporary necessity? We based our cost calculations on renting a Toyota Corolla out of Orlando, Fla., because the car and destination are fairly popular and provide as accurate an apples-to-apples comparison as possible.
When it comes to the type of car you want to rent, different strokes for different folks. While some consumers might be perfectly fine in a compact Ford Focus, others might prefer a mid-size vehicle or even something bigger, like an SUV. For some, splurging on a convertible is always part of the plan, so companies that offer a large fleet are often the most appealing to them.
Finally, there's nothing worse than being in need of a rental car and having to hunt down a location. You need a lot that's convenient, even if the company will pick you up. After all, you don't want to then spend another hour on the road as a passenger just to retrieve your car. And picking up a car at the airport is more expensive due to additional fees, so having a nearby satellite location in most cases is not only convenient but cost-effective.
BEST RENTAL CAR COMPANY FOR PRICING: ENTERPRISE
Cost: Economical, even after additional fees (licensing cost recovery, etc.) 4/5
Car Selection: Huge, including a large range of car classes (sub-compact, etc.) 4/5
Locations: Easy to find, largest number of non-airport locations 5/5

While Enterprise isn't necessarily the first car rental company you think of, it should be. Its prices are lower than most and it was the first company to boast, "We'll pick you up!" - a convenient offer by any standard.

Enterprise raises the bar when it comes to accessible, non-airport locations. According to an article by Lisa Brown in the St. Louis Post Dispatch, "Enterprise set itself apart from competitors in its early years by building rental car branches in downtowns and neighborhoods – markets other rental car companies ignored."

Why We Like Enterprise

Budget-friendly. Huge selection of cars. Website is easy to navigate. Easily accessible locations, often close to home. And, not to beat a dead horse, but they pick you up!

As with all rental car companies, there are a lot of additional, non-negotiable fees to contend with when you use Enterprise, and the cost of your daily or weekly rental adds up really quickly. For instance, a base rental fee of a Toyota Corolla in Orlando at $192.36 per week is actually $260.12 with all the taxes, surcharges and fees, and that's not including a GPS system or gas. However, it's important to note that you can save money by declining rental insurance if you pay via some credit cards. While many credit cards offer car rental insurance, each have variations in benefits, so be sure to check the details on your particular card.

Who Enterprise Works Best For

The leisure traveler and people on a budget, who need someone to pick them up from home or work. Another group are people who need a replacement car after an accident or if their car is in the shop.



How to Rent a Car Without a Credit Card in Vancouver
Renting a car without a credit card is challenging not only in Vancouver, B.C. but in most places in North America. Credit cards are used as security for the car rental agency. If a dishonest customer keeps the car longer than scheduled or damages the vehicle but refuses to pay, the company will simply charge the credit card and bypass arguing with the customer. But it isn't an impossible feat.
Be selective. Many car rental agencies in Vancouver only accept major credit cards, but there are a few, including Enterprise and Hertz, that will consider alternative forms of payment.
Book your reservation in person or over the phone. The majority of online reservation sites only accept credit or debit cards. You'll need to speak to a person to discuss reserving a car with cash or a check.
Place a cash deposit on the car rental. In lieu of a credit card to use as security, car rental agencies that accept cash or check reservations will request a significant cash deposit. This amount ranges from $300 to $500 as of 2010, and is fully refundable as long as you fulfill the requirements of your agreement.
Can I hire a car without a Credit Card?
If you're hoping to rent a car but don't have a credit card - don't worry. Here at Sixt we also accept Maestro and VISA UK debit cards for your rental cost and deposit, as long as your card is valid at the time of booking, issued in the name of the driver, and you haven't selected a luxury class. Without a credit card, you are able to rent cars up to the F*** class (Premium Class). Not only this but all of our van rentals can be paid for with a debit card too.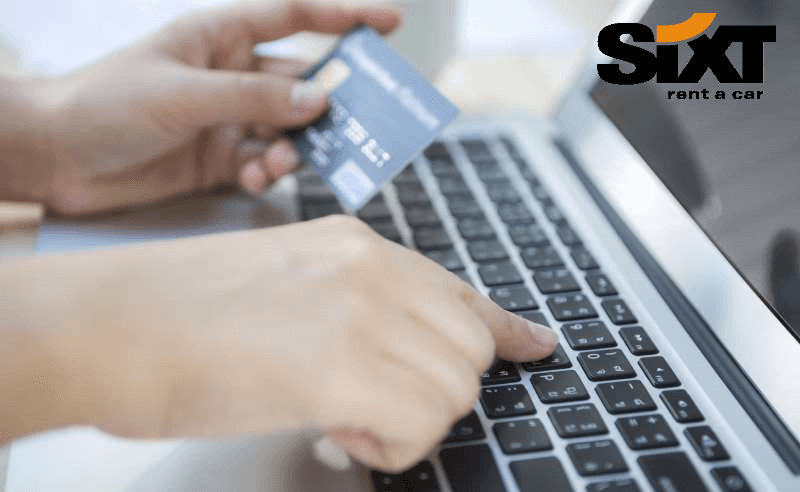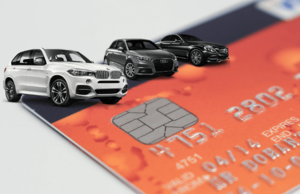 Unfortunately, due to the secure nature of credit cards that debit cards don't quite have, there are some drawbacks to renting a car with a debit card - but Sixt still makes it possible if you are hoping to rent a non-luxury car. Your debit card must be in the name of the driver, be valid during the period of rental, be issued by either VISA or Maestro and must be presented at the time of pick-up.
Payment with a UK Debit Card is only possible in the UK for car categories up to F***.
Van hire without a credit card is possible in the UK. All of our van rentals in the UK can be paid for with a debit card.
Terms and Conditions Rent a car
Are you looking for a rental car company in Mallorca with the best conditions such as full-to-full fuel policy and second driver for free? Then you are in the right place! At ROIG Rent a car we want satisfied clients and we have adapted to our clients necessities and needs since 1953. With ROIG there will be no surprises at arrival and you can find all our conditions online or by contacting us. Learn about our advantages such as payment with debit card and our yearly-renewed fleet. With ROIG you travel in comfort. If you have any questions please contact us.
ROIG operate a full to full fuel policy, meaning that any vehicle received should have a full tank of fuel and be returned the same way.
You will not have to pay any extra charges for this.
If the circumstances does not allow you to refuel the vehicle we will only charge the amount of the fuel missing. Therefore, it is important that you have a valid credit card.
If you do not have a credit card you can leave a deposit at the time of delivery which we will use for refuel if necessary. If the car is returned fully refueled we will turn back you deposit.
Drivers must be aged 21 and have held a driving licence for at least one year. In the case of special models, the minimum age is 25.
A day's rental corresponds to 24 hours following the vehicle collection time specified in your booking.
In the case of the 'Basic Insurance' option, payment must be made by credit card. The excess waiver shall also be charged to the credit card. Payment by debit card or in cash is only accepted for the Full Coverage Insurance option and the petrol must be paid for in advance or leave a deposit, depending on the pick-up and return location.
The card that is used for the payment does not need to be in the name of the person written in the contract of the car hire,But the cardholder does have to be present at the time of payment.
Payment on vehicle collection, not in advance
Rental payment is made at the pickup location, when the contract is signed, and therefore no advanced payment is required.
It is not allowed to travel outside Mallorca with your rental car. The insurance doesn't cover the car outside our island. It is not allowed to travel to Ibiza, Menorca, etc
The customer is required to pay any fines imposed due to road traffic offences. The company shall accept no liability whatsoever.
Depending on the type of insurance you have taken out, breakdowns may be fully covered or you may have to pay an excess. However, in either case, no charge will be made for collection. Loss or breakage of keys is not included. If you refuel with the wrong type of fuel you will be liable for the cost of the repairs.
The company reserves the right to change the model of car, replacing it with a model similar to that booked or in a superior category for the same price.
The customer is responsible for paying the airport car park charge (max. €12). Alternatively, a shuttle bus will pick you up at the airport and take you to our office situated just a few minutes from the airport where you can collect your car.
overcharge on credit card for hertz rental car
Customer Care Service
United States - 34108-3508
nj transit train - threatening conductor #9655 and passenger
associate customer attendance
5 1 hr 6 mins ago
1 1 hr 22 mins ago
identity theft, defamation, libel, despicable behavior
theft, scam, copyright infringement, stolen photography and designs, theft from coco kelley
caught red handed scamming; sharon heeley blaylock
Naira matevosyan, md, phd commits identity theft, impersonation and defamation by libel
Fraudulent group debate! Being lied and misled by pagan group pagans against plagiarism the administrators also lesley jacksons blog!